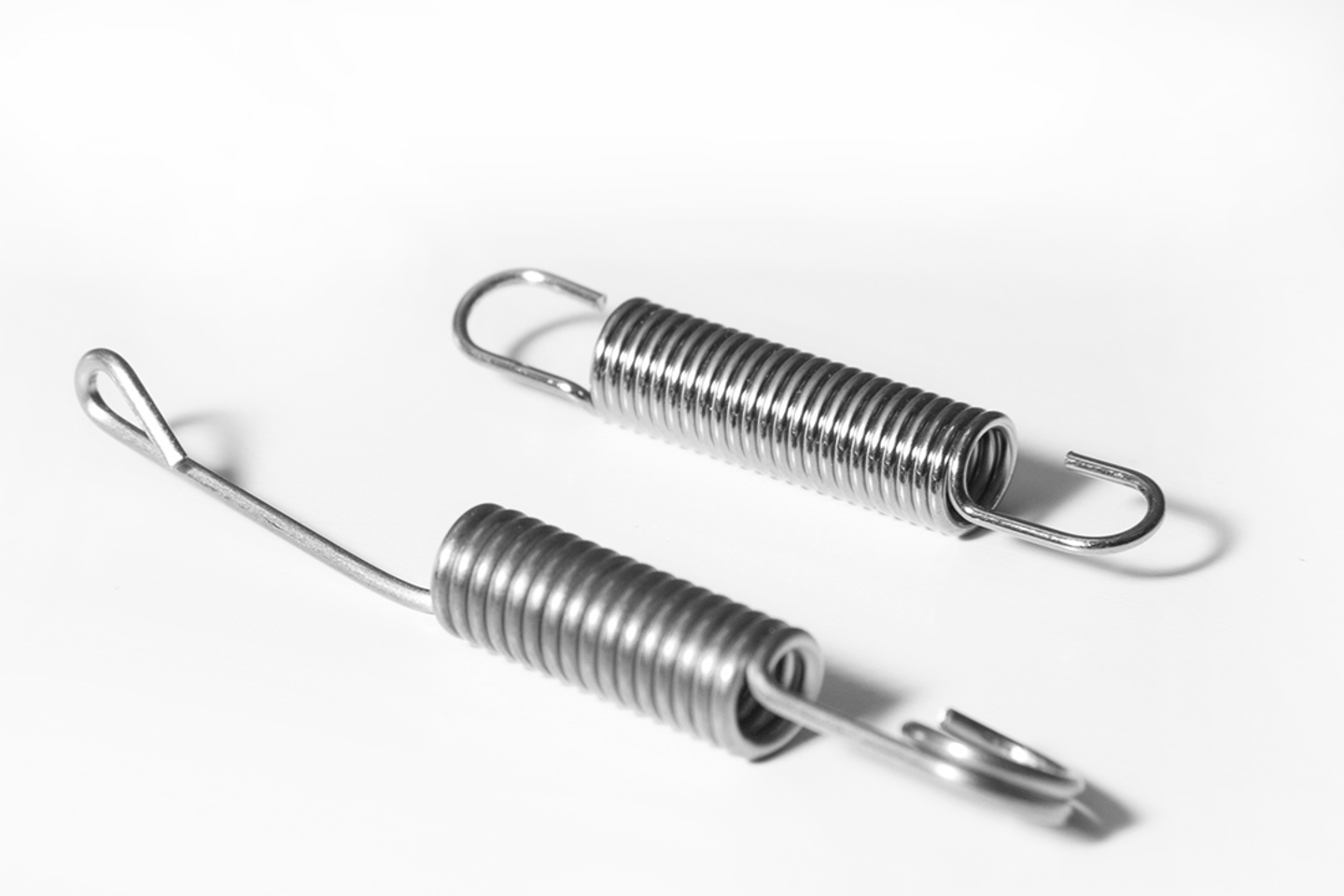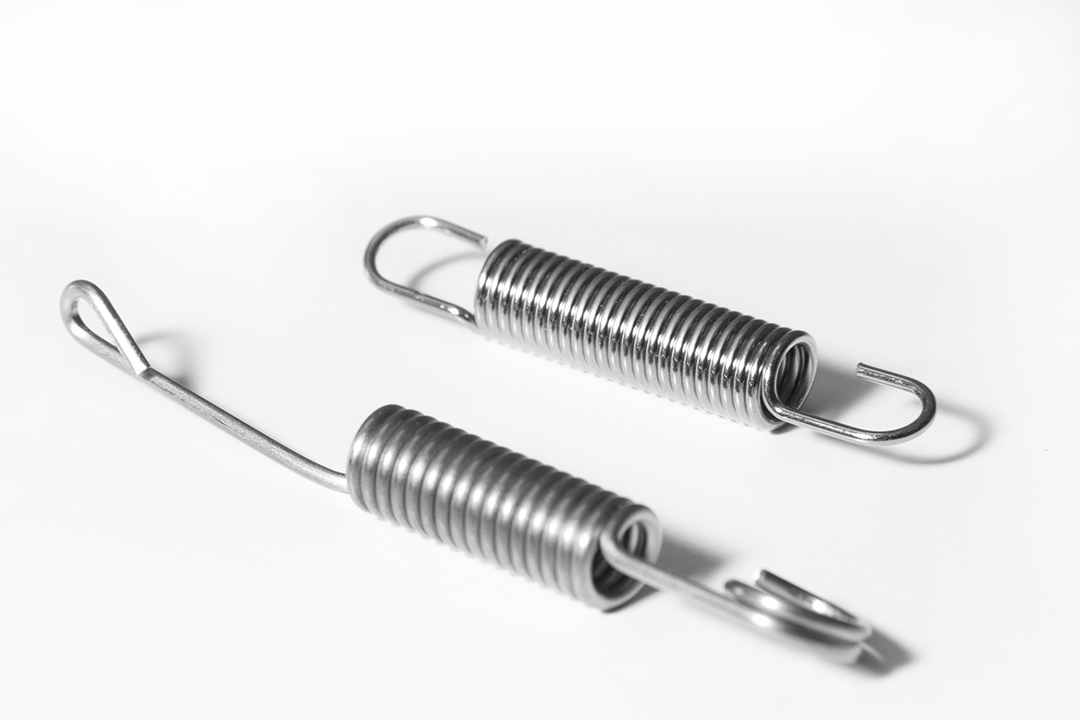 A tension spring follows the principle of a straight spring body, made with closed or open ends. Most of our springs are made to non-standard dimensions and custom design in material norm EN10270-1, EN10270-2 & EN10270-3.
We offer options of surface-treatment, like shot peening to alter the properties of the material which also allows for easier subsequent treatment processes. 
As a complement we have a standard-sortiment of springs in various dimensions, offered through our catalogue. In this catalogue you find off-the-shelf-springs and their propereties state and you can read up more on tension springs and springs in general. 
You can also download an individual PDF description below.
( Lenghts are given in milimeters, force in N, rate is stated in N/mm. TD = Thread diameters) 
In addition to this please feel free to use our spring configurator to design your own spring!