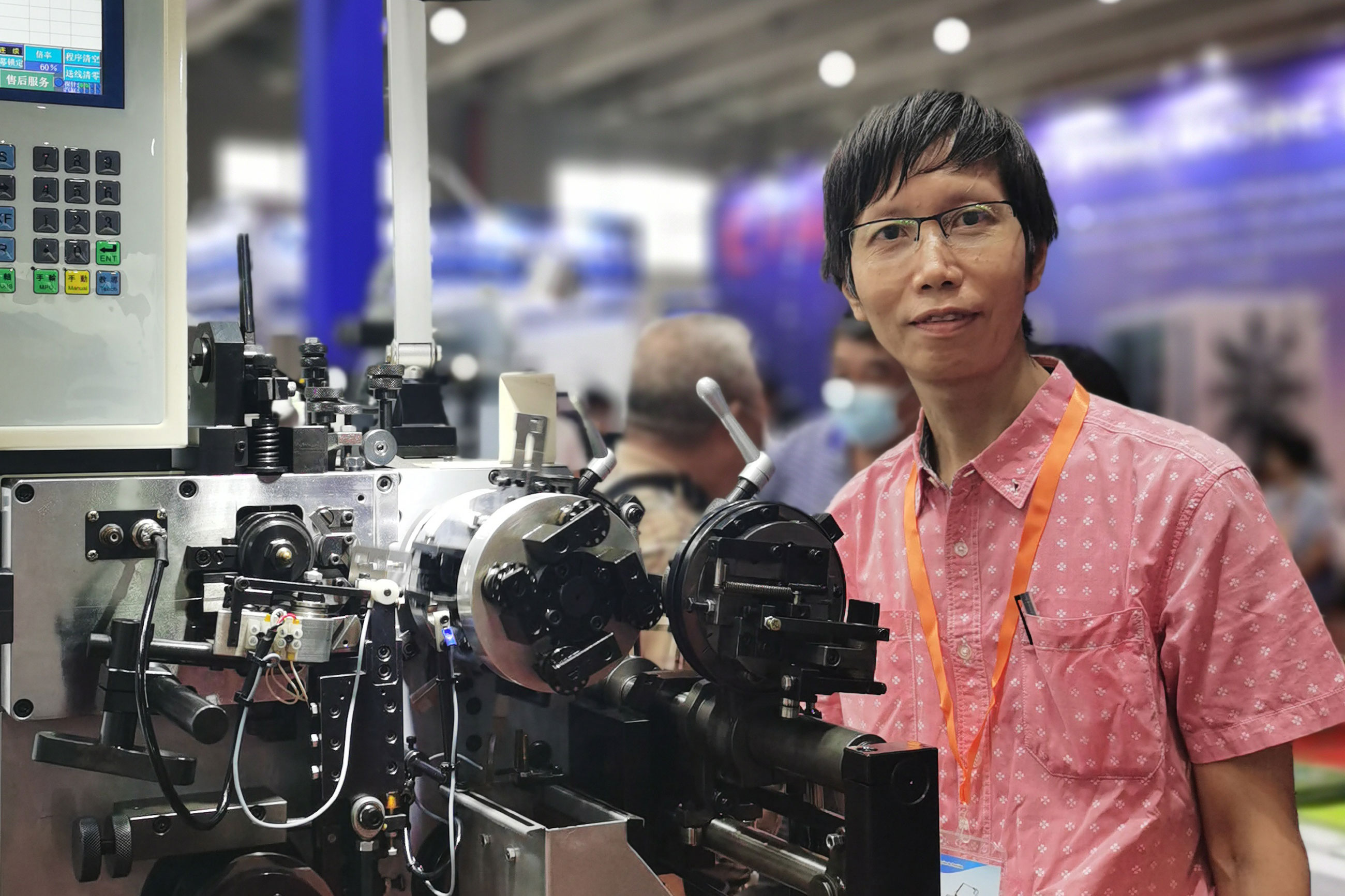 New employee at EWES
Get to know the experienced spring technician Huang Weicheng
The automotive market in Asia is doing well. So well that we meet the customers' needs and have hired our first spring technician outside the Swedish borders. Say hello to expert spring specialist Huang.
With over 40 years of experience in spring technology, Huang Weicheng, will be an important colleague in our venture towards the automotive market in Asia. In fact, Huang is EWES's first spring technician outside of Sweden. Huang not only works with springs, he loves springs so much that they are also his hobby.
Huang – can you tell us about your career in spring manufacturing?
In the 1980s I got a job as an apprentice in a state spring factory. I had to learn to set up machines for many different spring types and I learned quickly - so quickly that I had to finish the training six months earlier than expected. After about three years, I was promoted to the youngest team leader of the technicians.
During the 1990s I worked in Hong Kong. At first I was a machine tool operator, but after a few years I became responsible for training the technicians. The duties also included coordinating and communicating with customers regarding daily production, technology and quality.
From the end of the 1990s until 2017, my title was engineering manager, but I also worked as a manager in the production and quality department. The job included reviewing the customer's drawings, making samples and functionally testing the assembly parts. I also had to analyze the cause of defective springs and find solutions to the problem.
Is your family as nerdy as you regarding springs?
I live in a multi-generational home together with my wife, my daughter and my mother.
My wife's name is Huang Guanjuan and she has also worked in the spring industry for more than 20 years. In 2010, she graduated from Sun Yat-sen University with a degree in Administration Management.
My daughter, Huang Xinyi, has a bachelor's degree in international economy and trade. Now she works in a trading company in Guangzhou.
My mother is 91 years old and can take care of herself so far.