EWES is a global company with a local presence
Long before Agenda 2030, we at EWES realized that we wanted to be where the customers are. In fact, our finest export is what we call The power of WE.
EWES was founded in Bredaryd in 1935 in an area characterized by stone and poor agricultural land. Here, the inhabitants have historically been taught to be clever and inventive to turn rocky farmland into dinner on the table. Another thing we have been taught is to take care of our assets and cherish them. We benefited from that attitude when the mass exodus of refugees from the former Yugoslavia arrived in the 1990s. This is when EWES Group saw the light of day.
Subsidiary in Serbia in 2004
In 1989 the Berlin Wall was torn down. Two years later, civil war broke out in the former Yugoslavia as republic after republic declared independence. A large stream of refugees reached Sweden and also the small town of Bredaryd. We were gifted with employees from the former Yugoslavia and were suddenly given the opportunity to start our first subsidiary in Serbia in 2004.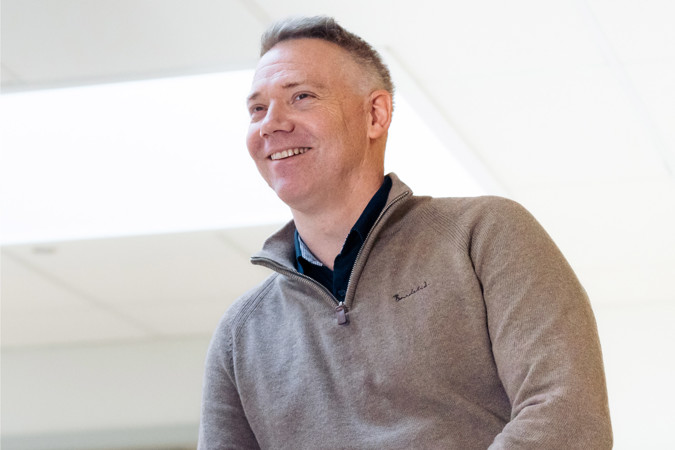 Anton Svensson, CEO at EWES, tells:
Through the employees from the former Yugoslavia, we were provided with language skills and we understood that Yugoslavia was an industrialized country with a machine park similar to our own. Since we were too small to negotiate for example tax credits, we needed to hire employees with knowledge of industrial production and spring technology from day one. Said and done!
At the same time that EWES established a subsidiary in Serbia, a collaboration was taking place in Hong Kong through a subcontractor. We felt that there was a growing need in Asia and in 2005 we established a subsidiary in China as well.
In roughly the same way, we worked with the start-up of the Bosnian subsidiary in 2013. At the parent company in Sweden, talented machine fitters of Bosnian origin work. With the help of their language and machine skills, it was natural to set up a unit in Gradiska. From a purely business point of view, it is an excellent geographical location as the furniture industry in Europe has an important hub here.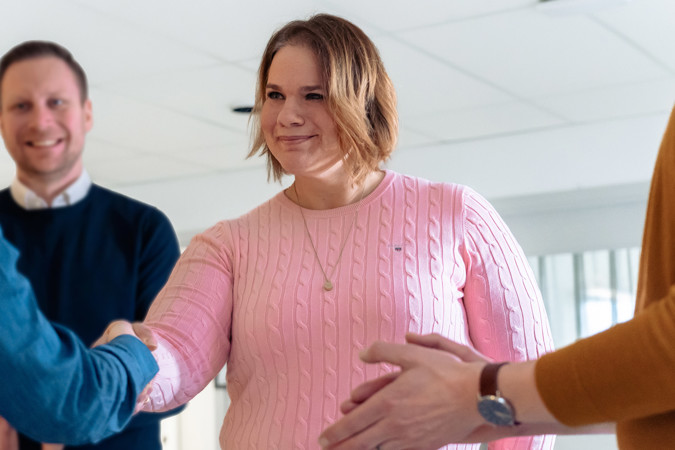 Daniela Gorsic, HR specialist for EWES Group, can you tell us about the work at the subsidiaries?
The subsidiaries manage themselves even if the work is coordinated from the parent company. EWES Group consists of subsidiaries with their own customers and own manufacturing. We follow national regulations for workplace safety, working conditions, parental leave and so on, but we take out extra insurance when, by Swedish standards, we think there are shortcomings. For example, our Chinese employees have extra protection in terms of social insurance and parental insurance. Or as we usually say, there is always a WE in EWES.
The power of WE
EWES consists of 120+ employees in Sweden, Bosnia, Serbia and China. Together we create our finest export product, namely the EWES spirit, The power of WE. But that's not the only thing. Our focus on locally produced means that we don't send products all over the world, but we work actively to keep the climate footprint as small as possible. Together we can change the world in many different ways. We always try to do our best and show commitment in the countries where we operate.